Prune Smoothie
Here is another simple smoothie recipe. Prunes added an extra nice taste. My kids loved it, and so did I.
Eating a one-quarter-cup serving of prunes, or about four prunes, provide you with 12 percent of the daily value for fiber, 32 percent of the DV for vitamin K, 9 percent of the DV for potassium and 27 percent of the daily value of vitamin A.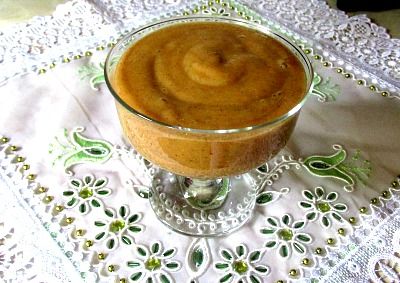 To make this smoothie, you will need:
1 ripe Mango
10 ripe bananas
6 prunes (soaked in water overnight)
1 cup of water
Preparation:
Put all ingredients into your Vitamix. Select Variable 1. Turn the machine on and slowly increase the speed to 10, then to High.
Use tamper to press the ingredients into the blades if required.
Blend for about 1 minute or until smoothie reaches desired consistency.
Serve and enjoy!
Prune Smoothie